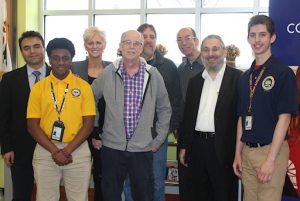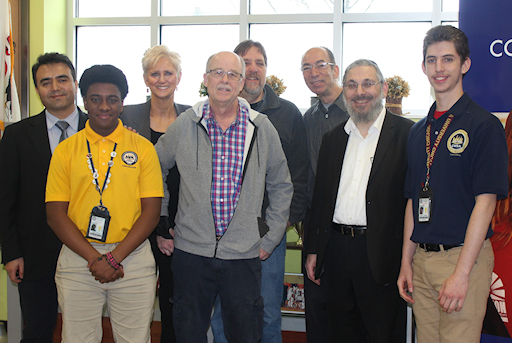 What a great meeting and experience we had for our second check-in on the 20th day of the 100 Day Challenge to grow our networks and increase our sphere of influence. Today's lunch meeting was attended by nine members and took place at the Chicago Math and Science Academy, a charter school on north Clark Street in the Rogers Park neighborhood. Our host for this check-in was challenge member Cengiz Karatas who is on the staff of Concept Schools, a non-for-profit organization that manages 30 charter schools in seven Midwestern states, including CMSA.  Mr. Karatas is tasked with addressing the success of the school's graduates by helping to provide mentoring and internship opportunities for the graduates from the schools in the Chicago area. In other words it is the policy of the organization who runs this school that their commitment does not end upon graduation. They make an effort to track the graduates to see how their post graduation plans, college or otherwise are working out, then make an effort to help those who may be faltering or need some assistance making connections that can help them to succeed.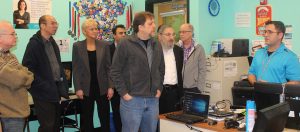 By holding some of our check-in meetings at locations associated with our members it gives us a chance to learn more about each other and get a more in-depth look into each other's business operations. In the case of the Chicago Math & Science Academy we were more than impressed and all of us agreed we were ready to go back to school. CMSA is very up-to-date and includes a robotics lab, 3D printer, ESL teacher for the many immigrant students, a choice of Spanish or Turkish as a second language and an award winning elective music program. Our tour was conducted by three very knowledgeable, courteous and professional high school students who are part of the school's 17 member ambassador program.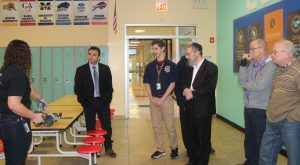 Any business owner who has internship opportunities should contact Cengiz Karatas directly. Our next check-in will be hosted by realtor Bernie Small at one of his condos, members will be contacted by email with time and location information.
The members in attendance all report that they are making good progress toward their goal. I personally have added 18 new contacts to my business network over the past 20 days. More-or-less on target.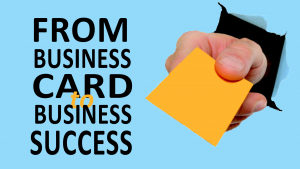 Visit to Chicago Math & Science Academy | 2nd Check-in of 100 Day Networking Challenge