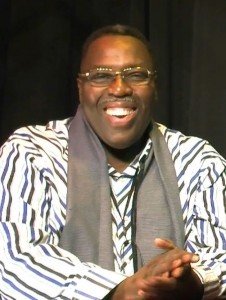 Tommy Love is an enthusiastic Chicago entrepreneur who has reinvented himself after retiring from a successful 20+ year career in the automotive industry. Tommy is focused on using his life's experience and thirst for knowledge into a series of strategies that improve the lives of his clients through better health, educational business opportunities, and finding more joy in their life. TLo Strategies has three points of contact that include Health, Events and Media Strategies.
TLo Health Strategies is centered around a 13 week program designed to improve wellness and metabolic age through a step-by-step weight management program that utilizes premium-quality natural health products produced under the Nature's Sunshine Brand.

TLo Event Strategies produces and supports music events; music business events; and weight loss, health and nutritional events presented at the Roots Room and at other venues around Chicago.
TLo Media Strategies provides audio recording and media support for musicians, musical venues and faith based communities.
Tommy is a Charter Member of the Business Card to Business Networking Group and has served as co-host, MC and audio technician as needed. We encourage you to visit the TLo Strategies website or meet Tommy in person at one of our upcoming meetings.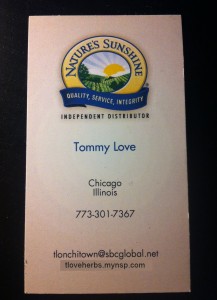 Featured Networking Profile: Tommy Love – TLo Strategies