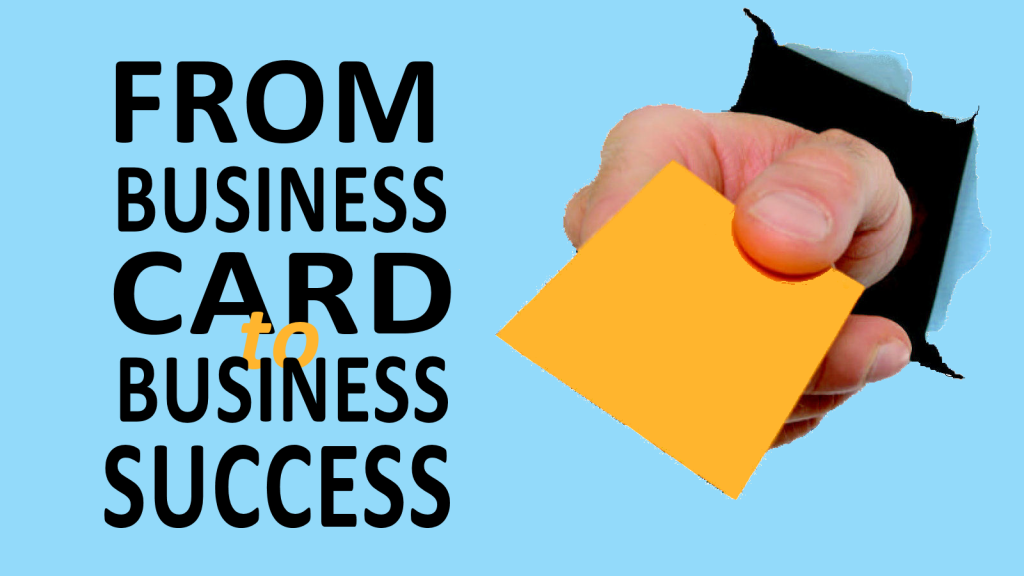 In this class you will learn easy practical tactics and concepts that you can start using right away to begin networking to grow your business.
I'll share proven real world examples from my book and lessons I have learned in my experience as an entrepreneur for over 25 years including running a number of community organizations and networking groups myself.
Learn at your own pace. There is over 2 and a half hours of content that you binge watch in one sitting or go through a lesson or two every day, taking time to incorporate the ideas into your daily activities.
When you complete the course you will understand what you need to do to start building more meaningful business relationships that will take you from business card to business success.
This online course is ideal for local service providers and entrepreneurs who want to create inexpensive powerful word-of-mouth advertising that will take you From Business Card to Business Success.
Including :
The Fundamental Importance of Relationship Building
Finding Formal and Informal Networking Opportunities Everywhere
How to Share Information About You and Your Company, Product or Service
How to Identify Your Ideal Client or Customer
Understand and Communicate What a Good Lead Is for You
Build and Project Your Brand Image
How to Enter and Leave a Conversation
Multiply Your Efforts by Establishing Business Allies and Working With a "Wing Man"
Special Information for Local Service Providers, Introverts and Employees
Shameless Self Promotion
Following Up With Contacts
Creating a Plan
Don't miss this chance to find out how to easily increase your business opportunities and make more money, presented by networking group coordinator Reno Lovison, author of "Turn Your Business Card Into Business" sharing over 25 years of successful entrepreneurial experience.
—————————
From Business Card to Business Success