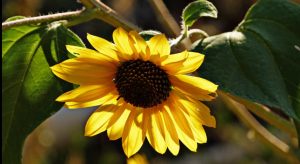 This week has begun with seventy degree weather and by "Networking with Bernie" at the Logan Square Library. Realtor Bernie Small has been hosting this group for about six year. Today's presenter was language instructor Tony Marsh who demonstrated his method of helping people quickly become conversational in virtually any language.
John Jones, CPA who with Bernie and I are participating in a 100 day challenge to make 100 new business contacts reported that though it is day 83 he has made the goal of 100. Congratulations to John.  I am at 91 toward the achievement of my goal with 17 days left. Bernie announced that he felt the challenge has contributed significantly to what appears to multiple offers on  a condo he has for sale, as well as the identification and acquisition of an important investor for one of his other real estate projects.  So the journey continues.
New business contacts today include the following.
David Henly of Proctor Digital. Small business SEO and digital visibility specialist.
Perry Corneh of Promptly Properties can help you use real estate to build wealth.
Financial advisor and planner, Nick Smith of PHP Agency.
Michael and Jenn Querubin of Inbound Artistry. A social media marketing agency.
Some friends and previous business acquaintances also in attendance included.
Avi Menachem,  Zero-Carbon Travel  providing low cost travel with a carbon offset.
Harriet Luden, Donna's Garden Flower Shop on Peterson Ave near Central.
Tony Paolella providing sales leads for B2B development.
Joe the Plumber and skin care specialist Andrea Nierhof.
What are you doing to expand your sphere of influence?  Business networking is a great way to meet more people, stay in contact with those you have met and in so doing stay top of mind while building stronger and more meaningful relationships as you get to know each individual better.  Break out of your comfort zone and join us the last Tuesday of every month at our Business Card to Business Networking Group.
Networking with Bernie Day 83